Let me show you how to find the power that I know is within you. Sign up for my mailing list and I will send you a free copy of my Five Daily Practices of Self Appreciation.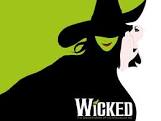 Too long I've been afraid of
Losing love I guess I've lost
Well if that's love,
It comes at much too high a cost
If you've ever found yourself struggling to seek love, affection, or approval from a loved one, be it mother, friend, or lover, think about these powerful lyrics. Unconditional love does not need to be earned; it's given freely.