Let me show you how to find the power that I know is within you. Sign up for my mailing list and I will send you a free copy of my Five Daily Practices of Self Appreciation.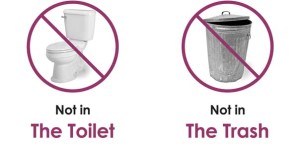 The Drug Enforcement Agency (DEA) has initiated a National Take Back Day. On April 26th, 2014, you can take your unused and expired old medications to designated places and turn them in to be disposed of. See their webpage below for more information:
http://www.deadiversion.usdoj.gov/drug_disposal/takeback/index.html
Currently we do not have any good guidelines for getting rid of our old medications. Many people flush their old medications down the toilet, which causes the medications to end up in our tap water! We can throw the old medication in the trash, however, that is leading to some people going through dumpsters looking for medications, animals ending up taking the medications, or the medications leaking into the ground. A lot of people end up holding on to their old medications simply because they don't know how to get rid of them responsibly. Holding on to past medications causes numerous problems from taking the wrong medications by mistake, to accidental overdoses and having medications stolen by others.
Given all of the above problems with the disposal of old and unused medications, DEA is offering a golden opportunity for proper disposal. Make sure to take advantage of it on April 26th!!
Doctor Life Advice